About The Bolton Arms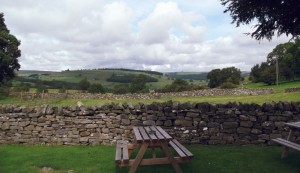 The pub is currently owned by Steve and Nicola Ross, until recently The Bolton Arms was the only the pub in England owned by the Queen.
The Bolton Arms was first featured in the Good Pub Guide in 2011.
About the Downholme
Downholme is a small village and civil parish in the Richmondshire district of North Yorkshire. It is situated approximately 4 miles west from the market town of Richmond and 16 miles west from the county town of Northallerton. The village lies close to the edge of the Yorkshire Dales.
The village of Downholme has a history that dates back at least 2,000 years (according to From Farmers to Arms: The History of Catterick Military Traning Area) and the fertile land around Downholme has provided many opportunities for quarrying, farming and mining over the years.
Downholme Church dates back to the late 12th century and far older than any other building in the village. The church is situated approximately a mile down from the pub on the A6108 and can be seen from the pub back garden. There also used to be a second pub in Downholme called The King William.
In 1814, a school was established (across from The Bolton Arms) thanks to three Downholme-born brothers (Edward, Richard and Christopher Ellerton), together the brothers organised the building of the school room from a gift of £150, the school continued teaching for 150 years until dwindling numbers forced its closure.